Citizen Journalism: Global Perspectives, Volume Two
Edited by Einar Thorsen and Stuart Allan
Published in 2014, published by Peter Lang (New York)
This second volume of Citizen Journalism: Global Perspectives seeks to build upon the agenda set in motion by the first volume, namely by: 1) offering an overview of key developments in citizen journalism since 2008, including the use of social media in crisis reporting; 2) providing a new set of case studies highlighting important instances of citizen reporting of crisis events in a complementary range of national contexts; 3) introducing new ideas, concepts and frameworks for the study of citizen journalism; and 4) evaluating current academic and journalistic debates regarding the growing significance of citizen journalism for globalising news cultures. The book expands on the first volume by offering new investigations of citizen journalism in the United States, United Kingdom, China, India and Iran, as well as offering fresh perspectives from national contexts around the globe, including Algeria, Columbia, Egypt, Haiti, Indonesia and West Papua, Italy, Japan, Lebanon, Myanmar / Burma, New Zealand, Norway, Palestine, Puerto Rico, Russia, Singapore, Syria, and Zimbabwe.
IAMCR
Hyderabad, India | 15-19th July 2014
Co-editor, Einar Thorsen, and several chapter authors will be present at the IAMCR conference in Hyderabad this summer.
AEJMC
Montreal, Canada | 6-9 August 2014
Peter Lang will be present at the AEJMC conference in Montreal this autumn, and there will be copies of the book available at their stall. Get 25% discount on Peter Lang books from their
AEJMC price list
(offer expires 9th September 2014).
Online technologies help us re-imagine contemporary forms of journalism and news storytelling. This outstanding volume cuts through the hype to present important insights on citizen journalism, through an array of case studies drawn as citizens around the world become key players in the sociology of news. This is an essential and compelling read for students, scholars, and all those interested in what the future holds for journalism.
Department of Communication, University of Illinois at Chicago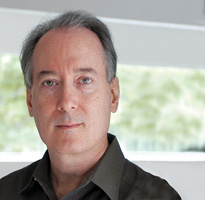 This book puts the latest developments in citizen media into global perspective. Anyone who follows this trend will gain new insights - and far from losing momentum, this trend is gaining strength.
Walter Cronkite School of Journalism & Mass Communication, Arizona State University
Those who think that to study citizen journalism is to court the trivial and the banal should think again: this is a serious book about a serious subject. Thorsen and Allan have gathered a compelling set of narratives and arguments that together make a powerful case for the role of citizens in the business of reporting crises around the world, a task that has long been reserved for the professional journalist. This is no mere celebration, however - the volume engages with the limits of citizen reporting, the better to place it within existing and emerging forms of journalism practice.
School of Arts and Creative Industries, Edinburgh Napier University